Research, Innovation and Development
Introducing Dr. Nicoleta Acatrinei: Pioneering Interdisciplinary Research and Development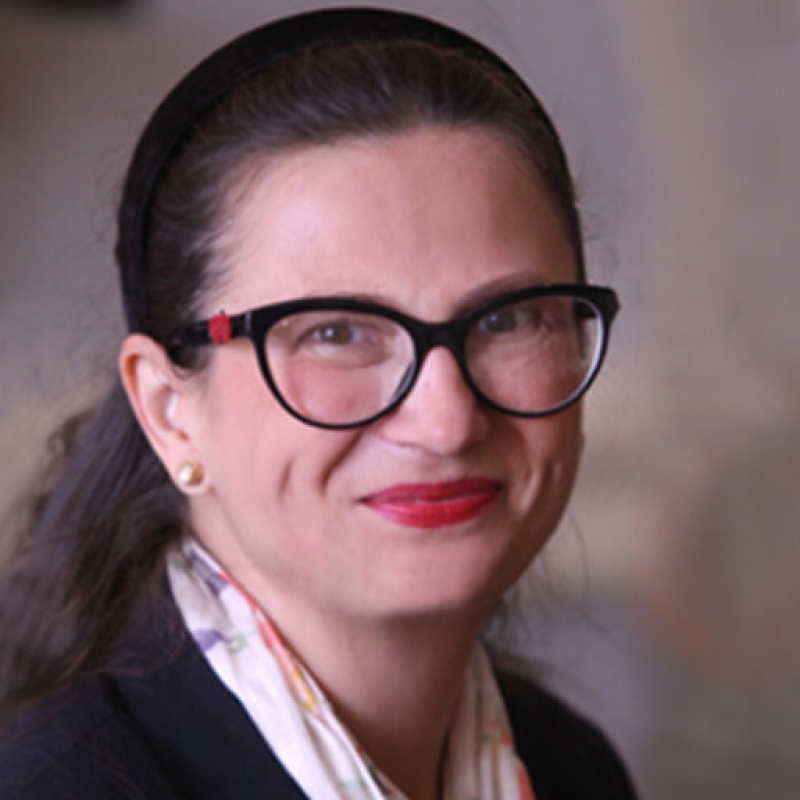 Head of Research and Development SIIA
We are delighted to introduce Dr. Nicoleta Acatrinei, a distinguished economist whose journey began in the world of banking but soon transcended traditional boundaries. Dr. Acatrinei's profound curiosity led her to challenge the assumptions underlying the egoistic nature of homo oeconomicus, sparking a remarkable academic trajectory that spans a myriad of fields. Her expertise ranges from public policies, sustainable finance, and development to anthropology, moral decision-making, work psychology, theology, and digital transformation.
In 2014, Dr. Acatrinei earned her Ph.D. from the prestigious Swiss Graduate School of Public Administration (IDHEAP), Switzerland. Her doctoral thesis, titled "Work motivation and pro-social behavior in the delivery of public services: theoretical and empirical insights," explored the intricate relationship between intrinsic and extrinsic motivations in fostering pro-social and altruistic behaviors. This groundbreaking research illuminated the coexistence of motivations and their role in shaping behavior at work and within society.
She has authored books, book chapters and journal articles, including: Saint John Chrysostom and Homo oeconomicus (2008); Let's talk about money, let's talk about human nature (2007); The determinants of work motivation in the delivery of public services: the case of the Swiss education sector (2015); and Perspectives of Saint John Chrysostom for the VUCA world. An integrative mindfulness program to cope with managerial challenges in a VUCA world , and most recently "The Human Nature of Homo Oeconomicus: An Anthropological Investigation in the Homilies on the Gospel of Matthew by Saint John Chrysostom, in Studia Patristica ( 2021), vol. 25, pp. 255-268.
Dr. Acatrinei's interdisciplinary background has empowered her to create a nexus between research and business endeavours by leading several research projects in Switzerland at the University of Lausanne, in USA at Princeton University, in Philippines at the University of Philippines, and collaborate to other projects all around the world . Her innovative approach involves designing impact metrics and evaluation tools for sustainable finance, impact investing, and faith-based investment. Furthermore, she spearheads initiatives that define the future of work at the crossroads of faith, well-being, and digital transformation, while also guiding the formulation of public policies that drive sustainable development, SDGs, and social impact economic activities.
Her contributions extend beyond theory to practical implementations. Dr. Acatrinei has developed a protocol and economic measurement model for moral decision-making and mindfulness, enhancing employee engagement, well-being, and ethical conduct within organizations. These efforts have resulted in heightened problem-solving capabilities, stress management, innovation, creativity, and performance.
At the forefront of multiple projects, Dr. Acatrinei has collaborated with local governments and corporate entities to create meaningful metrics for promoting sustainability, accountability, and transparency in their pursuits. Her impact reverberates globally, as evidenced by her esteemed Doctorate Honoris Causa bestowed by RAI University in New Delhi for her outstanding work on economics and sustainable development in December 2022.
Dr. Nicoleta Acatrinei's remarkable journey embodies the essence of the Swiss Impact Investment Association's commitment to interdisciplinary excellence. As the head of our Research and Development organ, she brings a wealth of knowledge and a trailblazing spirit that promises to shape the future of impact investing and sustainable development. We are honored to have her leadership drive our organization's pursuit of positive change.